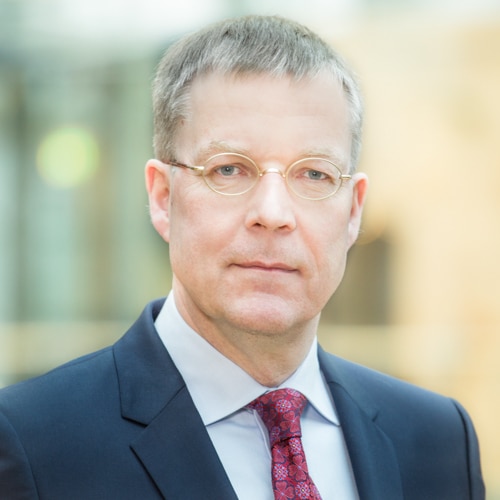 Of Counsel
T: + 31 20 218 17 02
M: + 31 6 46 22 48 60
E: bart.joosen@recofise.eu
Visit on LinkedIn
Full resume
Download V-Card
Bart Joosen
---
Prof. dr. Bart P.M. Joosen founded Regulatory Counsel I Financial Services in 2015 and is a professor of Financial Supervision Law at the VU University Amsterdam. Bart Joosen is also a fellow of the European Banking Institute (www.ebi-europe.eu). He has expertise on financial services supervision with a focus on micro-prudential supervision of banks (including in-depth Basel II/Basel III/Basel IV and Solvency II knowledge), insurance companies and investment firms and payment services.
Previously to working as a lawyer in private practice, he worked as in-house legal counsel at Philips Electronics in Eindhoven.
Bart Joosen graduated from Tilburg University in 1987 and was promoted to doctor in law science (PhD) at the same university in 1998. He completed the post-academic education Finance and Securities Interest at the Grotius Academy and the Harvard Business School 'Leadership Skills Programme'.